Projects: Lime Brownfield EPCM Project
Location: Southern United States
Client: Confidential
Industry: Lime
Solution/Service: EPC and EPCM Services
Overview:
A lime industry client wanted to establish a new processing plant at an existing operation to produce a new product to meet market demand.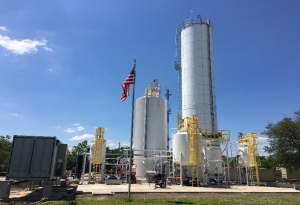 Scope:
PENTA was engaged to provide EPCM services including development of basic and detail engineering (civil, structural, mechanical and electrical engineering). In addition, capital cost estimation was completed to support meeting project stage gate approval requirements.
PENTA performed procurement of equipment and construction services including quotation, bid tabulation/evaluation/recommendation of equipment and construction services to the the client for their final selection. When the project transitioned to construction, PENTA provided a full time Construction Manager onsite to oversee construction activities on behalf of the client.
Result:
By having the new processing plant operational within schedule and budget, the client was able to meet market demand for their new product and continue to grow their business.
Highlights:
Utilization of 3D scanning to locate the new processing plant within the Brownfield project site helping to avoid interferences with existing operations and complete design in Revit.
Procurement of both equipment and construction services, which allowed for compressing the overall project schedule.
Full-Time Construction Manager onsite for a (6) month construction duration.